SpeedTrace Pro 4.0.32 available for download!
New in Version 4.0.32:
Enhancements:
supports ReSharper 6.1 integration
improved trace session manager
Bug fixes:
fix: improved profiler overhead calculation
fix: thread assignment
Try the .NET Tracer and Profiler SpeedTrace Pro 4.0.32 today (available as 32-bit and 64-bit version).
[button url="https://profiler-and-tracer.com/support-download/download/" target="_self" size="small" style="dark" ]Request a 10-day free trial license →[/button]
If you need software test automation, you need SpeedTrace Pro!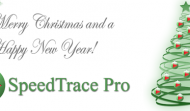 Seasonal greetings Prev post
Awesome Depth Next post